Employee wellbeing in the workplace 
Just talking about stressors and understanding that none of us are perfect and all of us are 'hard wired' to react to stressors in our own individual way, is comforting. It makes the idea of stress and stressors more accepting and enables open discussion, which in turn creates normality. Work-related stress is as serious as a physical injury; just because you cannot touch it does not mean it's not there. It's there and we need to learn to cope with it better.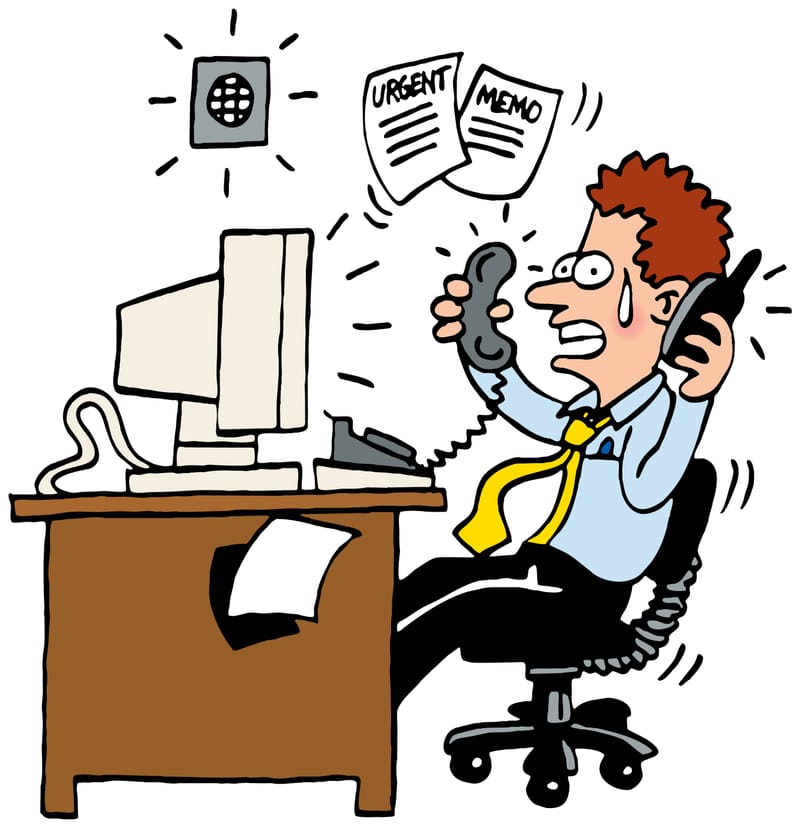 Learning about stress and our response to stress
Learning the difference between stress as a vague concept and our own stressors can be invaluable when we are faced with difficult situations at work, at home and in our relationships.

Knowing there is a big difference between our stressors and our stress response can give us the tools to reduce our stress hormone levels and maintain healthy work and home environments.

Knowing how a triggered stress response can affect our bodies and minds is an advantage when faced with stressful situations; this knowledge can lead to more open communication and a better work culture for all.

Knowing the signs and symptom of stress and the stress response is a huge advantage when managing a team and/or being a member of a team.

Knowing how and why we perceive something as stressful can help us reduce stress responses, so that we can focus on dealing more positively with responsibilities and relationships.

An understanding of how stress and stress responses can initiate, influence and/or escalate illnesses while influencing immune system, mood, beliefs, emotional expression and behaviour; is essential when dealing with absenteeism and presenteeism in the workplace.

Knowledge of Stress Recovery and Stress Reactivity (stress appraisal and response) is something we should all have if we are to reduce workplace stressors.

Knowing the difference between coping styles and defence mechanisms can help reduce stress-related illness, anxiety and depression.

Understanding that how we cope is a direct link to the current state of our relationships and the current state of our physical and mental health, is essential when dealing with stressors.

Developing a personal stress relief plan, tailor-made to reduce stressors and stress responses while improving

performance and productivity in the workplace, is invaluable to both employee and employer.  
Learning what we are dealing with; what we are actually trying to manage and control will enable us to live healthier lives, balance our stressors and stress responses with less destructive consequences to our health, wellbeing and workplaces.
Employer wellbeing in the workplace
There is no doubt that a happy workplace is a productive workplace. Educating your employees, helping them become more aware of what is going on with the stressors in their lives and the affect these have on their physical, emotion and psychological health and well-being will result in more job satisfaction, better performance, efficiency and productivity, while encouraging a more open and friendly working environment.
We know now that 79 % of European managers are concerned about stress in their workplaces, 40 % consider that psychosocial risk (PSR) is more difficult to manage than 'traditional OSH (occupational health and safety) risks' and less than 30 % of organisations in Europe have procedures for dealing with workplace stress, harassment and third-party violence"(EU Research review: Calculating the cost of work-related stress and psychosocial risks European Risk Observatory Literature Review 2014).
"Nevertheless, in many organisations there is an erroneous perception that addressing psychosocial risks is challenging and will incur additional costs when, in fact, the evidence suggests that failure to address these risks can be even more costly for employers, workers and societies in general" . (EU Research review: Calculating the cost of work-related stress and psychosocial risks European Risk Observatory Literature Review 2014)
All employers are legally responsible for the health, safety and well-being of all their employees, this includes
protecting them from stress related illnesses and psychological risks in the workplace. This is stated in the "EU Framework Directive (89/391/EEC)".
We can help you 'spend smarter' not more' by investing in 'your people' through tailor-made' health-promotion programmes'. We can assist you in implementing current EU and local government health and safety regulations which include stress related illness and psychosocial risk prevention and management. We can support and train your managers to stay objective by taking an educated view of workplace stressors, stress related illness and psychosocial risks and give them a sounding board when difficult conflicts arise.
Our Stress Education Programme informs, educates and trains your employees to adjust their thinking about work-related stress and psychosocial risks. It prevents and reduces stress related illnesses; anxiety and depression while reducing stress related illness costs. This not only improves health in the workplace but also at home.
"Different studies prove that the employer will have a return in double for every euro spent on occupational safety and health" (Joint Action on Mental Health and Well-being, 2016).